Pros
Convenient and simple interface
Availability of an iOS app
Cons
Limited customer support
Fake profile problem
Complicated registration procedure
Unsatisfactory safety features
Quick Summary
PinaLove may first look appealing with its decent number of members and contemporary, relaxed design. However, as soon as you encounter your first fake profile, you will likely reconsider your decision to continue using the site. Overall, even with all the features and apps, there is not a great chance of finding your perfect partner on Pina Love.
Full Pinalove Review
For those who are interested in finding a girlfriend, bride, or pen pal from the Philippines, PinaLove needs no introduction. It's one of the first sites you encounter when embarking for your search for an ideal Filipino partner. But is Pina Love really superior to the more famous Asian dating sites? Find the answer to this question in our PinaLove review!
PinaLove Audience
The home page of PinaLove.com states that there are over 1.2 million of users who have signed up for the site, but the service likely counts every profile that has ever been created even if it has not been used for years. That is why the actual number of active members may be significantly under 1 million.
Unsurprisingly, the majority of the audience of Pina Love belongs to one of two groups: Western men looking for an exotic bride and Filipino women who want to get married to a foreigner and preferably relocate. PinaLove also allows Filipino ladyboys to sign up for the site, so you'll need to be extra attentive when browsing the members of Pina Love to avoid confusion and disappointment.
Signing Up at PinaLove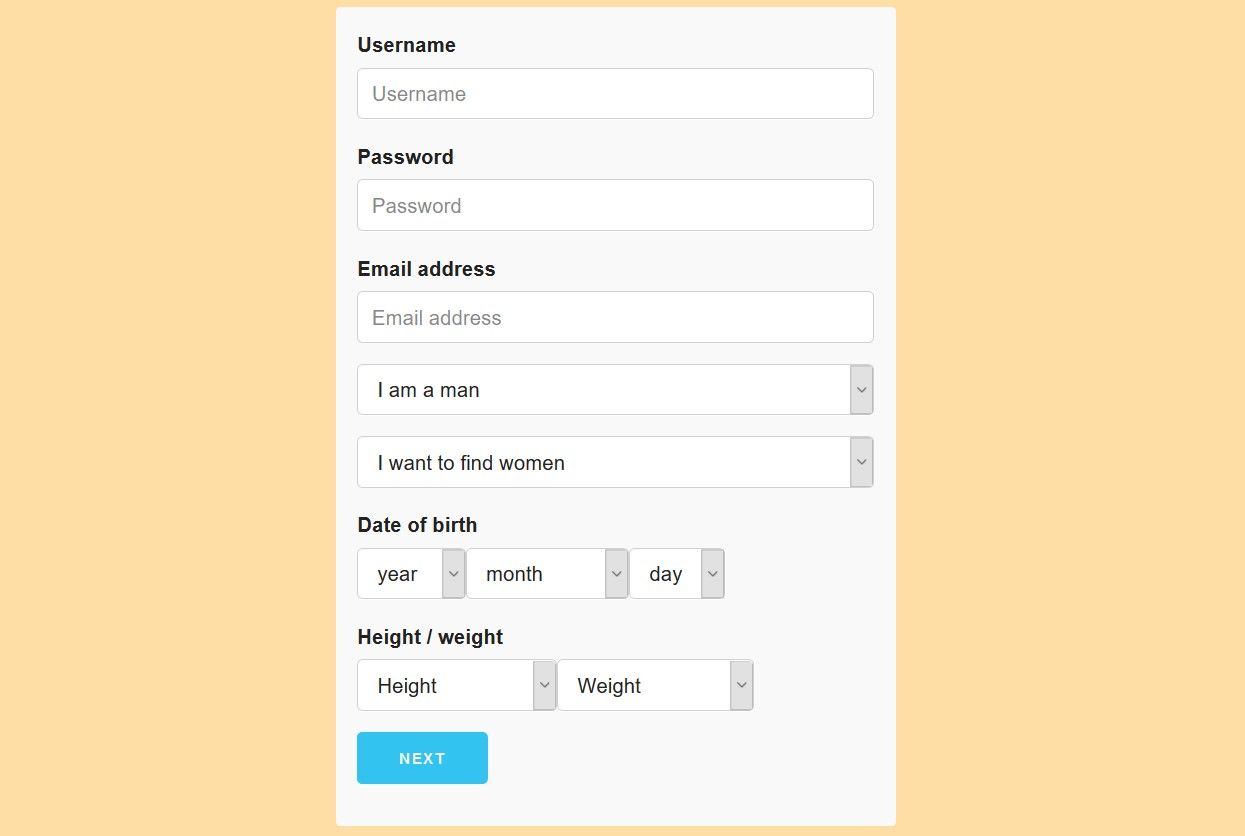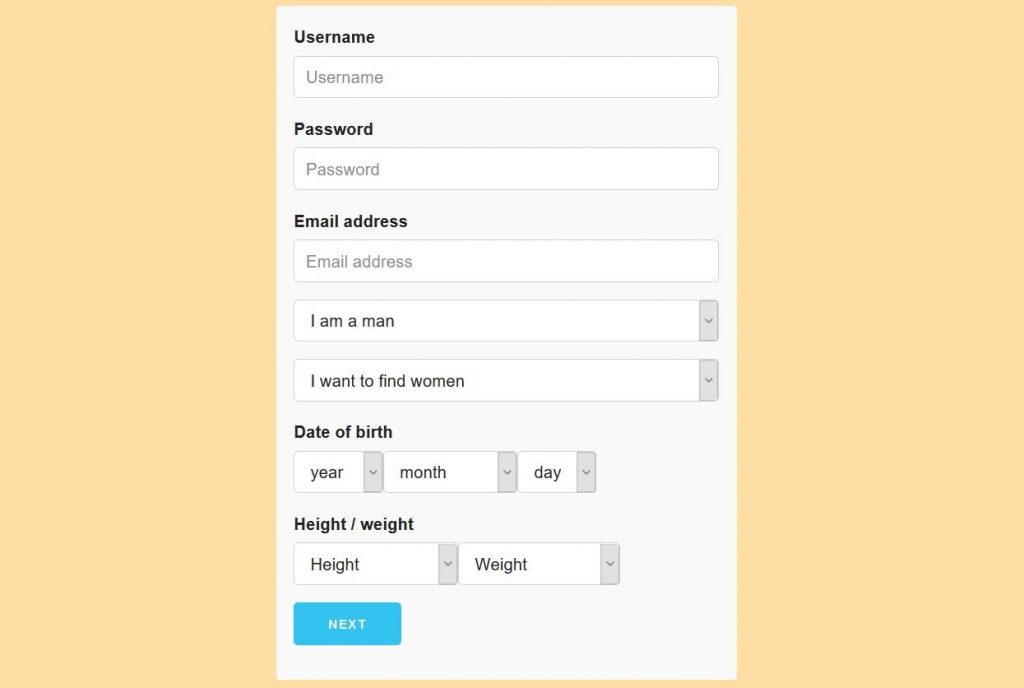 PinaLove.com tries to lure you in with pictures of attractive members of the site, but it does not actually allow you to see their complete profiles or communicate with them unless you become a member yourself. In recent years, Pina Love has made the registration procedure more complicated: now you need to register using your phone number or Facebook account instead of signing up via email as usual.
What's even more frustrating is that even when you sign up via Facebook, you still need to complete the extremely long registration form — the site doesn't take any of the data from your Facebook profile and you need to enter everything manually. There are dozens of fields you need to fill out and upload a profile photo, and only then you can begin browsing.
Design and Usability
The interface of PinaLove.com is not busy at all and is easy to navigate, but it also doesn't look particularly modern or attractive compared to other popular Filipino dating sites. All the menu options you need are located in the upper part of the page. Here you can find links to your account and account upgrading page, your messages, search, and PinaLove's own game, where you can vote yes or no on random people's profiles.
The search option on Pina Love is very limited and only allows you to look for your potential parameters using a few parameters such as age, location, height, weight, education, and whether they have or want children. You can also select to see members who are currently online or have at least one photo in their account.
User Account Features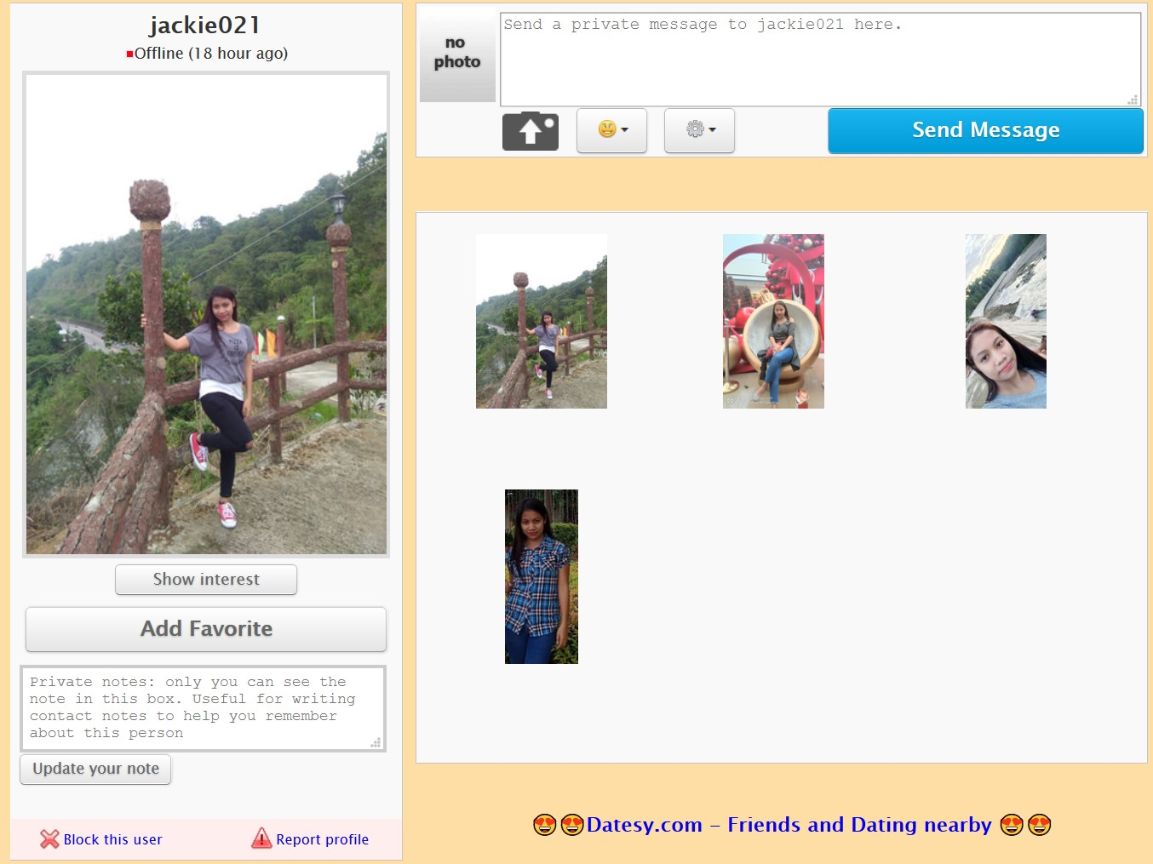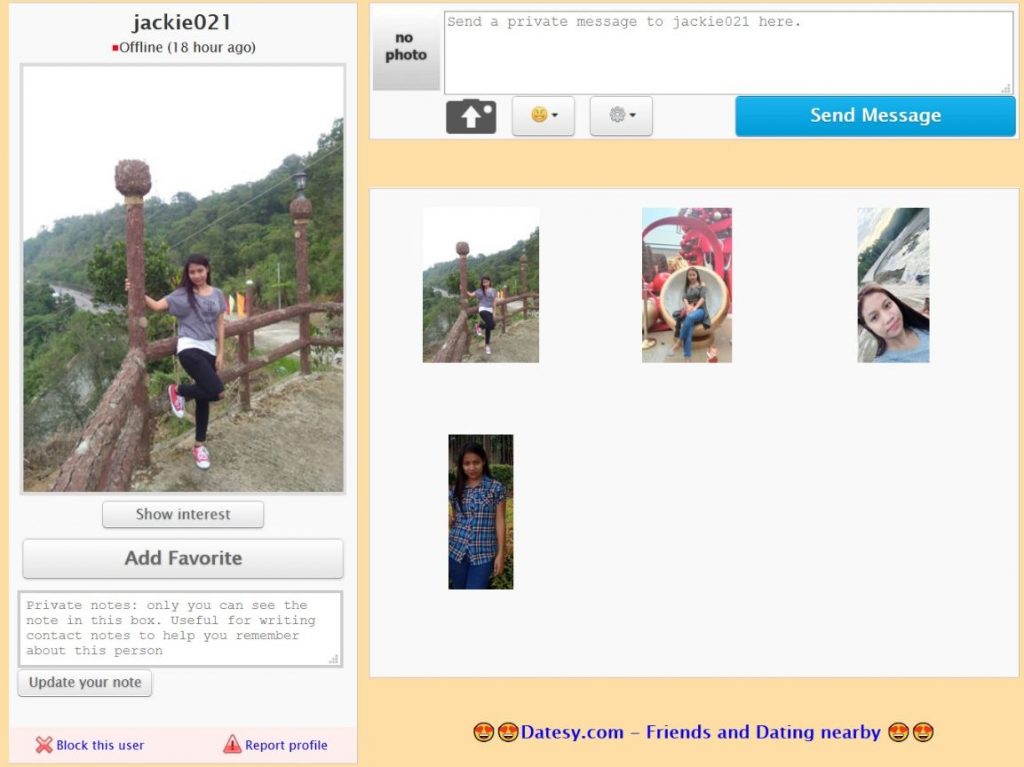 The profiles on PinaLove have the potential of being very informative, but it's not always the case. There are many fields a typical Pina Love user can fill out, but thousands of members prefer to leave most of them blank. Usually, from a profile on PinaLove.com, you can learn the person's location, age, name, body parameters, education, views on children and religion, and when they were last online.
There are not a lot of contact options offered by Pina Love. The most popular communication feature is obviously private messaging, but as a free user, you can only send 1 private message every 10 minutes. You can also add the profile to your favorites, show interest if you don't want to compose a full message, or create a note about the profile that will only be visible to you.
PinaLove Prices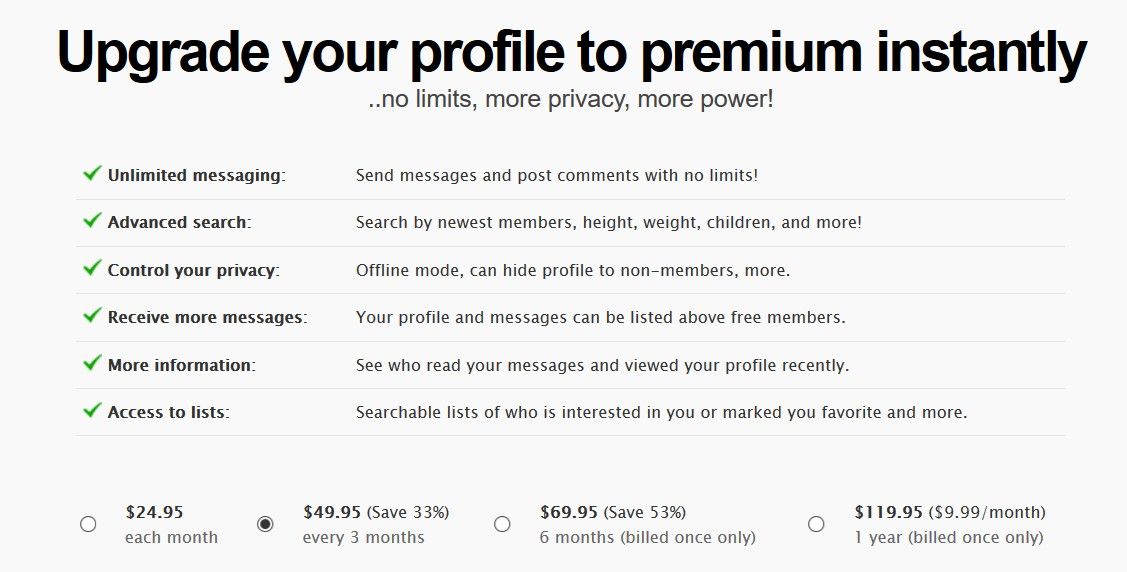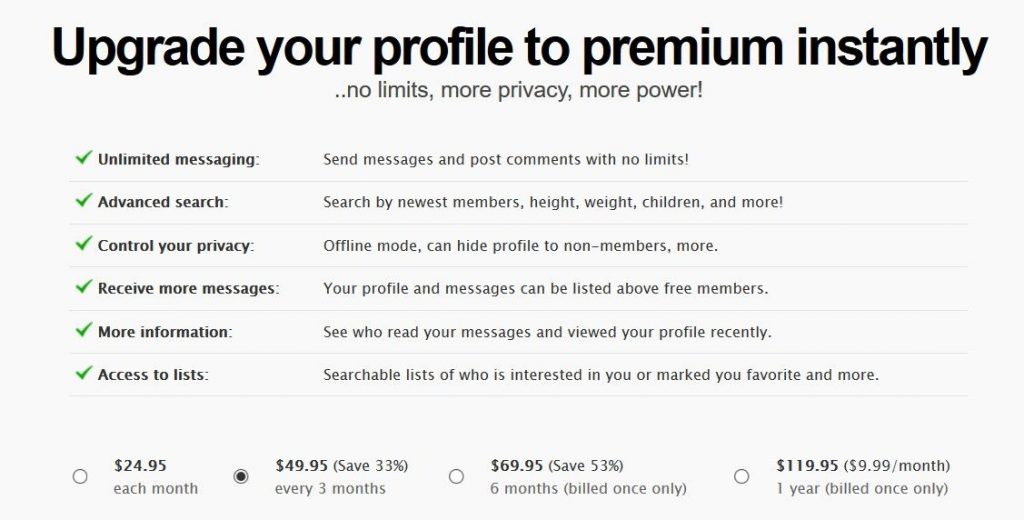 You can often see PinaLove mentioning that it's a free dating service in different parts of the website, but it is not entirely true: while you can sign up and visit other people's profiles without paying anything, you will need to purchase a Premium membership if you want to access the most essential features of the site.
Premium membership, which costs $24.95 per month and can be bought for 1, 3, 6, and 12 months, unlocks the features of PinaLove you need to get the full user experience. Those features include unlimited messaging, advanced search, visitors of your profile, highlighting yourself in the search results and messages, and more.
Frequently Asked Questions
Is PinaLove a scam?
Overall, there is not enough credible evidence to suggest that PinaLove is 100% a scam. The site does appear to have some genuine members and there are several positive PinaLove reviews online. However, the sheer number of fake users on the site and PinaLove's reluctance to adopt a serious approach to tackling this problem also prevents us from calling the site completely scam-free.
Is PinaLove safe?
For the same reason we cannot say that Pina Love is 100% not a scam, we also cannot claim it is absolutely safe. The site did make its registration procedure more complex, but it doesn't seem to stop the scammers from signing up. The good thing about PinaLove is that there is an option to block or report any profile you deem to be suspicious, but it's not clear how fast the site administrators will resolve the issue. Plus, there is only one way to contact customer support and it's unlikely that you will receive a quick response.
Does PinaLove have a mobile app?
Pina Love advertised its mobile apps right on the home page, but there is a catch. From the home page, you can get the idea that there are apps for iOS and Android and they are both available from their respective App Stores. However, only the iOS PinaLove app can be downloaded from the official App Store, while the Android app is supposed to be downloaded directly from PinaLove.com. In our opinion, downloading third-party apps this way is not the safest thing you can do to your smartphone.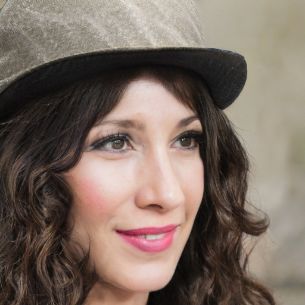 Kim Winters worked as a consultant on some popular online dating platforms. She knows firsthand what problems both men and women face when they start looking for a mate in another part of the world. She conducted rigorous testing for each website reviewed here so there are only objective facts and evaluations.